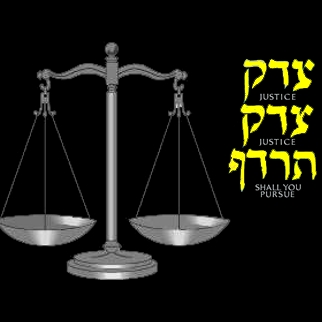 שופטים ושותרים תתן-לך בכל-שערים אשר ה' אלוקיך נתן לך לשבטיך ושפטו את-העם משפט-צדר: לא-תטה משפט לא תכיר פנים ולא-תקח שחר כי השחד יעור עיני חכמים ויסלף דברי צדיקם: צדק צדק תרדף למען תהיה וירשת את-ארץ אשר-
ה' אלוקיך נתו לך:
לא תטה לך אשרה כל-עץ אצל מזבח ה' אלוקיך אשר תעשה-לך: לא-תקים לך מצבה אשר שנה ה' אלוקיך:
Judges and officers you shall appoint in all of your cities – which Hashem, your G-d, gives you for your tribes; and they shall judge the people with righteous judgement.  You shall not pervert judgement, you shall not respect someone's presence, you shall not accept a bribe, for the bribe will blind the eyes of wise, and will corrupt the just.  Justice and only justice shall you pursue, so that you may live and possess the Land that Hashem, your G-d gives you.
You shall not make for yourself an idolatrous tree – any tree – near the Altar of Hashem, your G-d, that you shall make for yourself.  And you shall not erect for yourself a pillar, which  Hashem Himself hates.   (Deuteronomy 16:18-21)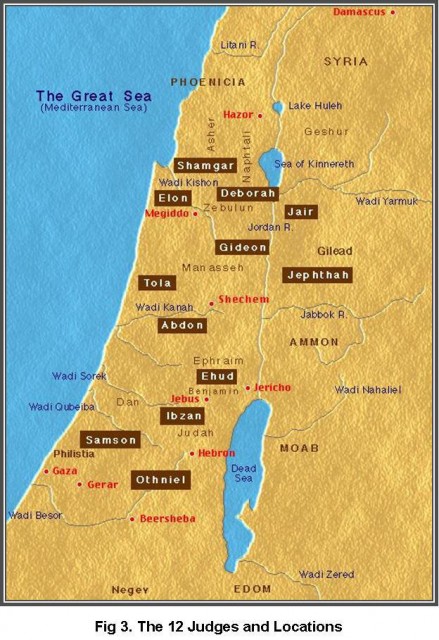 This week's parashah pits the immutability of law against the changing tides of custom.  From the outside, most look at religious orthodoxy as a system designed to guarantee adherence to outmoded, retrograde behaviors.  Laws cast in stone.  Literally.  No other parashah puts paid to this idea more.
The parashah opens with a legal definition of judges and 'officials'   שופטים ושותרים.   
"שותרים" is most often translated as "guardians".  A closer reading reveals surprises.
The first commandment of the parashah is for each tribe to establish a unified system of magistrates and officials, to provide an accessible and unified legal rulings to enforce their newly acquired laws.  The magistrates and officials are to govern together to ensure due justice, impartiality and to be above the temptation to accept bribes.
 'Justice, justice shall you pursue in order that you may thrive and occupy the land that the Lord your G-d is giving to you.'.   No judge was entitled to a wage, although he could request compensation from both parties equally for time lost from his actual job.  Maimonides (Hilchot Sanhedrin 23:5)
The actual system is tiered, with the Great Sanhedrin of 71 ensconced in their a "chamber of hewed stone" in the temple compound of Jerusalem.  Two auxiliary courts, with 23 judges each, were placed – one at the entrance to the temple compound and the entrance to the temple.  In every city whose population exceeded 120 inhabitants a minor court was established, to be placed at the gates of the city,.   What does it mean to establish something "at the gates of a city?"  In simple terms, it means that these institutions were designed to operate in plain view. (Amos 5:15).  A city of fewer than 120 inhabitants would have three appointed judges, as this would guarantee a majority and minority opinion on every case it heard.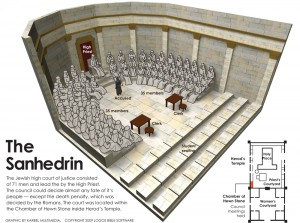 So we have three higher courts – 117 judges, plus 23 magistrates for every town per 120, and at least three judges for every smaller village or hamlet.  That's a lot of judges.
Dr. Pinehas Heyman, of the Bar Ilan Talmud department notes in his drash on the parashah*  that with a total population of about 3,000,000 (a standard head count for the period of the Judges), there would be an estimated 33,000 judges and magistrates.  That is, 11 judges for every thousand people.  Today in Israel, with a population of about 6,100,000 there at about 450 judges, so that would be .074 out of every 1000.  Even with a fifty percent margin of error, that is still 120 times more  judges per capita than there exist in modern western society.  Why so many?
With such a high per capita rate of judges involved in upholding and interpreting halacha, their initial function was to oversee the evolution of  legal theory into practice, as cities and cultures developed.   They also were responsible for overseeing the maintenance of consistency.  As the various tribes developed over a large spread of land, individual tribes could easily have developed their own cultic idiosyncrasies, devolving into paganism.  Even divergence  into customs and laws that were not consistent with those of the other tribes would be problematic.  And of course the tribes were surrounded by other cultures.   Canannite, Amorite, Hivvite, and Jebusite towns all had their own distinct religious practices.  Although they might have certain cultic habits in common due to their common Sumarian-Akkadian (Western Syrian) and Mesopotamian origins, each of these peoples developed distinctive  laws and religions, and they had their own separate kings in their various city-states.  Thus the role of the שופטים and שותרים as well as the eventual establishment of a monarchy would provide the necessary monitoring that would keep all twelve tribes as a single people.
כי-תבא אל-ארץ אשר ה' אלוקיך נתן לך וירשתה וישבתה בה ואמרת אשימה  עלי מלך בכל-הגוים אשר סביבתי: שום תשים עליך מלך אשר יבחר ה' אלוקיך בו מקרב אחיך תשים עליך לא- תוכל לתת עליך איש נכרי אשר לא–אחיך הוא: 
When you come to the Land that HaShem, your G-d gives you, and possess it, and settle it, you will say, "I will set a king over myself, like all the nations around me."  You shall surely set over yourself a king whom HaShem, your G0d, shall choose; from among your brethren  shall you set a king over yourself; you cannot place over yourself a foreign man, who is not your brother."  (Deuteronomy 17:14-15)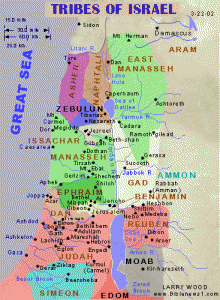 While the tribes were still in the desert, there was no danger of  developing individualistic  religious and cultural practices.  However, just as today Jerusalem and Tel Aviv have distinct cultures, so surely must the towns of Asher had a different  feel and culture when compared to those of Shimon.  Wealthy Asherites would not resemble the austere inhabitants of the towns of Judah.  In order to keep the tribes close enough to be recognizably the same culture, the law would need to be continuously monitored to ensure that legal decisions would maintain enough consistency.  The tribes would have enough challenges, surrounded as they were by a wide variety of Canaanite pagan cultures.    And so the parasha is rife with warnings against such pagan practices as idolatry, worship of trees, springs, grottos or other natural locations, witchcraft and pseudo-magical cultic rituals.
So close were some of these religious practices that the parasha contains multiple references to the dangers of adopting any ritual which might have the taint of Canaanite culture, even if they were rituals formerly considered acceptable by theor own forefathers.  Thus we see the strict prohibition against putting up מצבות or stelae, even though it was formerly acceptable.  Yaakov himself erected several מצבות instead of building altars of earth and stone.   Rashi's interpretation of the phrase  לא-תקים לך מצבה אשר שנה ה' אלוקיך is similar to Sifre:  An altar of stones and an altar of earth G-d commanded you to make; this however (המצבה), Hashem hates because it was a religious ordinance amongst the Canaanites.  And although it was pleasing to him in the times of the forefathers, He now hates it because they (the Canaanites) turned it into a form of idol-worship.  Jacob erected a מצבה in Genesis 28:18, and another in Genesis 35:14.  According to the Midrashic literature, the attitude about bringing sacrifices to stone pillars changed over time.  Initially it was pleasing to G-d, but after the practice was taken over by idolatrous cultures like the Canaanites and the Egyptians, what was once acceptable was now absolutely forbidden.  Likewise, the worship of trees, idols, and the like are repeatedly forbidden in this parashah.
This change of acceptable practice in the face of foreign cultic practice is what necessitated such a large court system.  If you see stelae wherever you go, and your own ancestors are known to have built them, but they are now known to be related only to foreign cults, then the judges and their law-enforcing assistants must be a highly visible segment of society.  They were responsible for ensuring compliance with the current halacha, and responsible for interpreting and applying  the halacha to new situations as they occured.  Moreover, they were also responsible for making these policies and decisions known throughout all of the tribes, not just their own.
And this is why there had to be so many judges.  Now let's look at the function of the   שותרים.  Who were these so-called "officials?"  The term itself is usually in conjunction with שופטים in Numbers, Deuteronomy, Joshua and Chronicles.  But earlier, in Exodus,  שותר refers to  Israelite foremen who were in fact local administrators who dealt with the Egyptian government demands, ensuring that work quotas were met.
ויצו פרעה ביום ההוא את-הנגשים בעם ואת-שמריו לאמר
That day Pharoah gave new work orders to the people's administrators and foremen.  He said…
(Shemot 5:6)
Clearly these two functions of   שותר and שופט   were related.  Unlike modern legal systems which depend on a well-established hierarchy of governmental law makers, police forces, forensic units, lawyers, advocates, and courts which work together to ensure that there is both accountability and justice, the shoftim had to perform all of these functions.  They were investigators, law interpreters, lawyers and policemen, all rolled up into one unpaid job function.  They had to be impartial, and above bribery.  No one person could possibly fulfill all of these job functions, and so we have the שותרים.  Directly responding to the שופתים, who acted as scribes issuing legal edicts, publicising them, and ensuring actual compliance within the cities, towns and villages.  Both the שופתים and the  שותרים  had to be both numerous and visible.  They alone were responsible for creating a system that would support the bare bones of the legal system outlined within the parashah.  In essence the שותרים  were an after-the-fact police force, designated to enforce compliance with halachic decisions of the court.The role of the שותר was one that evolved:  In Egypt he was simply a work foreman, a go-between whose function was to maintain work quotas while still enabling the Israelites to survive.  In the desert before Har Sinai, they were not needed.  But once entering the land, their position might well have been seen as closer to a scribe.  The root of the work ש-ת-ר appears in Punic (first millennium BCE Phoenician) documentation, and indicates one who writes and inscribes tablets, records, lists and documents.  In Aramaic a שתר is a legal document or a primitive financial instrument.  And in fact, even in modern Heberw, it retains this sense.
Over time, the job function diverged from being primarily a scribe to being an administrative enforcer of legal edicts.  And that is the relationship we see in Parashat Shoftim.  So now it makes sense why one would need so many judges and officials per capita.  Together they were the court, the lawyers, the police and the rabbinate, entrusted with the responsibility to maintain the Jewish people as a single people, wherever they might be.
 _____________________________________________________________________________________________________________________________________________